M618 SIP with PBX function
BMT/Hotel Phone is our newest device offered as a single solution for low-power VOD, guest room Wi-Fi, and PBX platforms designed for the decreased use of guest room phones due to the spread of smartphones.
*There is no need to secure MDF and there is no need for telephone wiring!
  It is possible to greatly reduce PBX and Wi-Fi investment costs.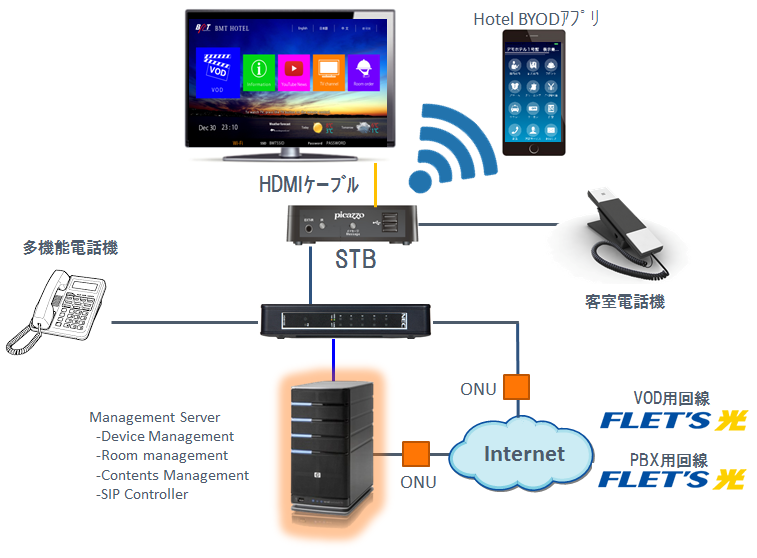 Guest-owned smartphones can be used as extension phones!!
With BMT/Hotel Phone, the Guest's smartphones and tablets can be used as phone-like extensions, an information delivery service, and a travel support function for when guests go out.
【部屋内】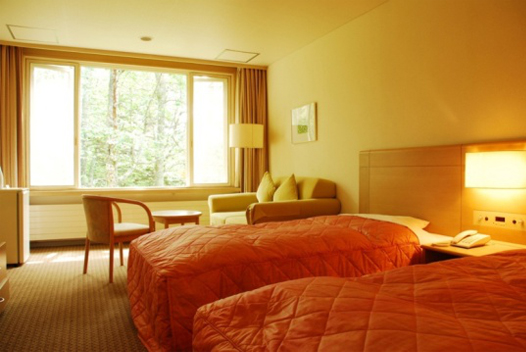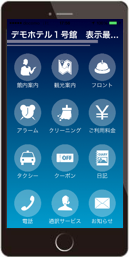 【外出先】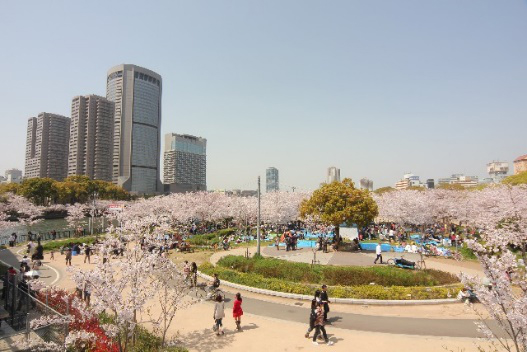 ・Inbound/outbound calls
Front desk call
Morning call
Inbound/outbound phone
Hotel information
Room cleaning
Receive messages
*Some functions will be provided in succession via app updates.
In addition, even after checkout:
・Information distribution
・Free extension calls with friends
・Coupon distribution
The app can be continuously used for:
Staff-owned smartphones can be used as extension phones!!
By installing an application on staff-owned smartphones and PCs, they can be turned into extension phones.
これまでPHS等を用いて業務連絡を取り合っていた場合は、スタッフ個人のスマホに切り替え。バックヤードの固定電話機は必要最低限削減可能です。


All external calls can be automatically recorded. Recorded voice data can be checked at any time.
This prevents errors such as misheard reservations.